ProView – Advanced Elements Thunder25 Rolltop Duffel
As a weekend warrior, I feel like I'm constantly chasing daylight and trying to cram as much as I can into those sacred ~48 hours at the end of every week. My perfect day is trying to combine 2-5 activities until I pass out from exhaustion somewhere in the wild. This particular bag accompanied me on an overnight down the big Blackfoot river (after yet another viewing of A River Runs Through It), a chill afternoon float down the Bitterroot, and a hard-charging water weekend in Glacier.
Advanced Elements Thunder25 Rolltop Duffel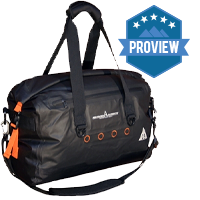 Product Description: A new addition to the WaterTech Gear line of bags. Designed with a more urban setting in mind, this pack is a softer, more supple material than the PVC Tarpaulin construction of our other bags. All seams are welded to seal the elements out. This bag also features a water-resistant outer items pocket.
Offer price: MSRP: $89.99
Quality

Features

Fit

Durability

Water-Friendly
Summary
Really nice size, thought it would only be a day bag but can easily be an overnighter. If I need a smaller bag I can easily roll it down to size.
Pros
Welded seams
Roll-close
Wide-mouth opening
Side buckle closure
Daisy chain for extra gear
Cons
Side pocket not waterproof
Only comes in one size (25L)
I've been wanting to try out a wide-mouth style duffel for a while after getting tired of digging deep down into my usual 120L drybag (I can literally fit inside the damn thing). Having procrastinated on packing the night before for two days of rafting, I decided to simply empty the entire dryer into this Thunder25 duffel and was shocked to find that it all fit! On another trip, I packed an entire cantaloupe plus enough supplies/snacks/beers for four thirsty people on a four-hour float. I proceeded to cut and clean the cantaloupe, putting all the peels/seeds in the side pocket and was pleased the all the slippery compost didn't leak into the inside compartment. Another day my sunscreen exploded in the side pocket and didn't destroy everything else in the main compartment. With both messes, the bag easily cleaned up with some soap and a garden hose, drying quickly.
Fit/Comfort
Nice touch with the neoprene handles where webbing would dig in if fully loaded.
Look/Style
The welded design gives the bag a super sleek look and the orange on the dark grey pops enough to find the bag in the depths of my gear pile.
Features
I love the daisy chain on the sides for extra lash down points or to clip a carabiner on to hang gear off the outside. The shoulder strap and the handles are great for carrying a fully loaded pack.
Weight/Packability
This duffel is great as it packs way down when not in use and held a ridiculous amount of stuff. I can fill 25L in no time with a backpack but had plenty of room with this duffel.
Function/Performance
The bag has an awesome wide-mouth roll-top plus a small side pocket. The zipper on the side pocket isn't waterproof so don't put valuables in there if you're getting splashy.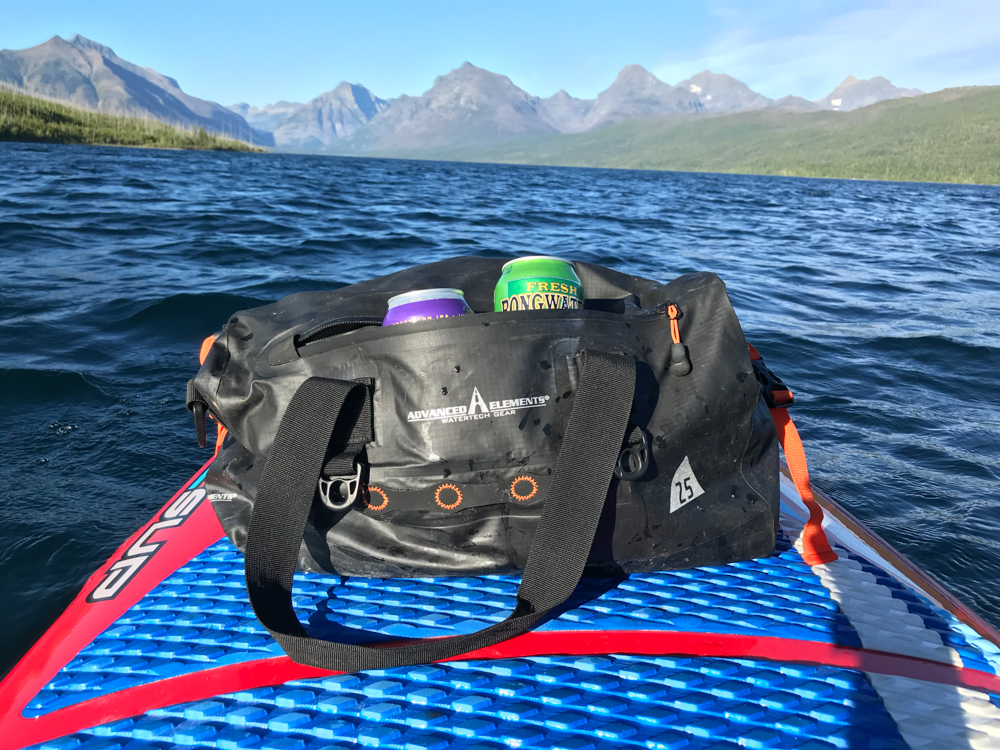 Durability/Construction
The 210 Denier TPU feels durable without being stiff and rolls down easily for smaller loads.
While this bag is obviously meant for paddlesports, I'm excited to take it on my heli-ski trips and also to use as my ski patrol day bag as I know it will keep spindrift out of my gear. I also intertube waterpolo in the winter and am always looking for a solution to keep my wet swimsuit and towel away from my dry clothes.
The Final Word
This bag was easy to access for an extra clothing layer while still rowing a raft down class II and was small enough to take our essentials on a quick paddle. This was a perfect deck bag for my SUP and a surprisingly perfect overnight bag on the river. I wish the side pocket had a waterproof zipper and it would be nice if this duffel came in a 35L and maybe even a 45L. I'm happy to be able to leave my ginormous drybag behind and take the Thunder25duffel with me on my next weekend warrior adventure.
Find Advanced Elements Thunder25 Rolltop Duffel on Outdoor Prolink. Not a member? Apply today!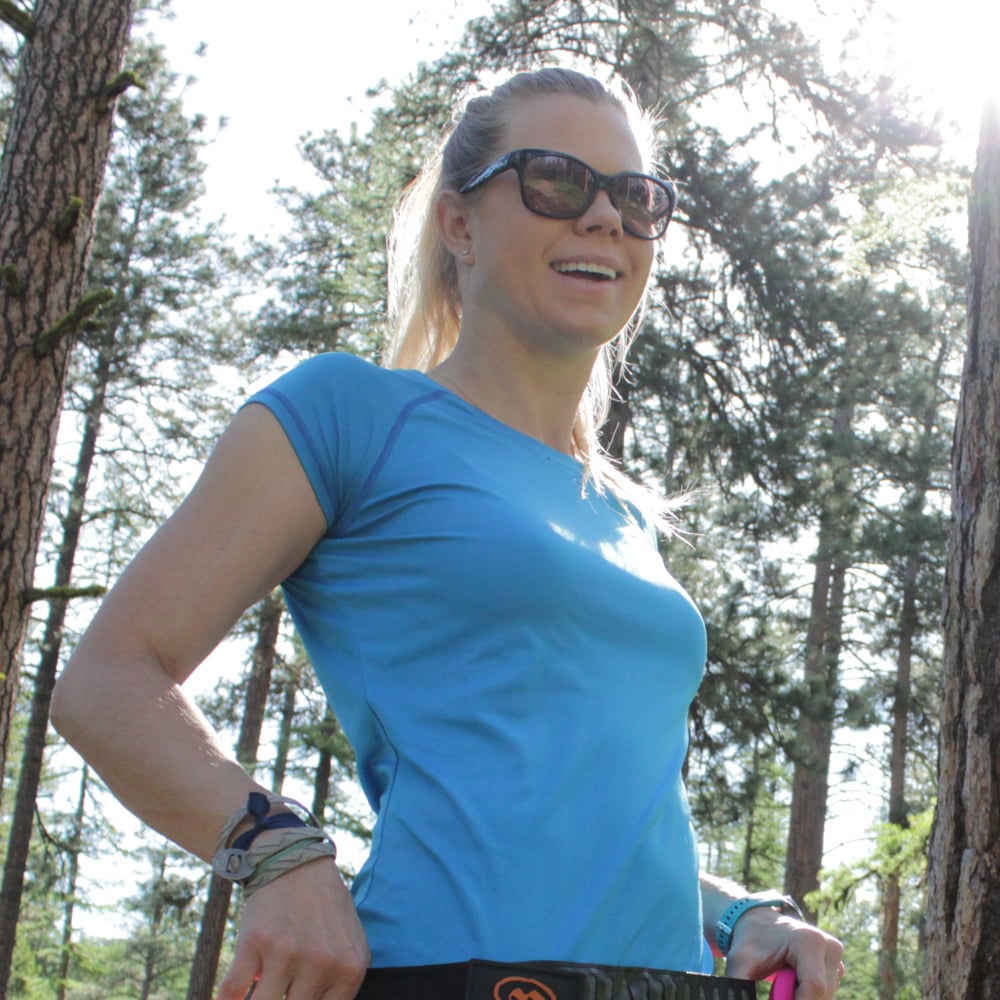 Amberleigh spends her 9-5 working for national conservation organizations in operational risk management, outdoor education, and training. She is an EMT, Outdoor Emergency Care instructor, ski patroller, Leave No Trace master educator, and Mental Health First Aid instructor. Mornings, evenings, and weekends she can be found playing ultimate, fastpacking, ski mountaineering, mountain biking, and training for ultras in the Last Best Place. You can connect with her on Instagram at @LeaveNoTraceMontana.