ProView – Thermarest NeoAir UberLite
"Will 'ultralight' end up translating to 'ultra-delicate'?" A question that countless backpackers and outdoor enthusiasts will ask themselves when considering an inflatable sleeping pad. Thermarest's NeoAir Uberlite Sleeping Pad looks to answer this query, but is it reliable enough for a thru-hike?
Thermarest NeoAir UberLite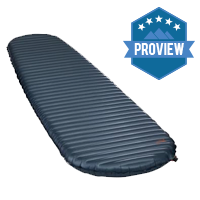 Product Name: Thermarest NeoAir UberLite
Product Description: As the absolute lightest insulated air mattress available, the UberLite keeps your pack featherweight on the trail. Our proprietary construction provides the critical warmth needed in the backcountry. Boasting 2.5 inches of our legendary NeoAir comfort, the minimal UberLite makes a big impact during nights in the backcountry. To endure the rigors of the backcountry, our unique fabrics and construction meet our strict durability standards. Stuff sack and repair kit included.
Offer price: MSRP: $189.95 - $249.95
Quality

Features

Fit

Durability

Eco-Friendly
Summary
The NeoAir UberLite provides a comfortable night of sleep time after time again, while remaining extremely lightweight. The regular size pad is the perfect fit for a 5'10 guy like myself, and has room for more. Furthermore, while being ultralight, I found the pad to also be very durable!
Pros
Ultralight

Quick to inflate

Quiet to deflate
Cons
Slow leak developed over time
In preparation for a 2,650 mile thru-hike of the Pacific Crest Trail, my wife and I were in the market for a new sleeping pad, but we were searching for the lightest inflatable option. We previously had success with the Thermarest NeoAir Xlite, which provided us with plenty of great nights of sleep in the past, but we were hesitant to choose a pad with a more delicate fabric for such a long journey. Having previous long distance thru-hikes and bikepacking trips under our belts, we are well aware of how important a good night of sleep is while being able to rely on your pad. However, with only a 15D Nylon Fabric top and bottom, we were both extremely impressed to have our Thermarest NeoAir Uberlite pads lasting the entire trek from Mexico to Canada!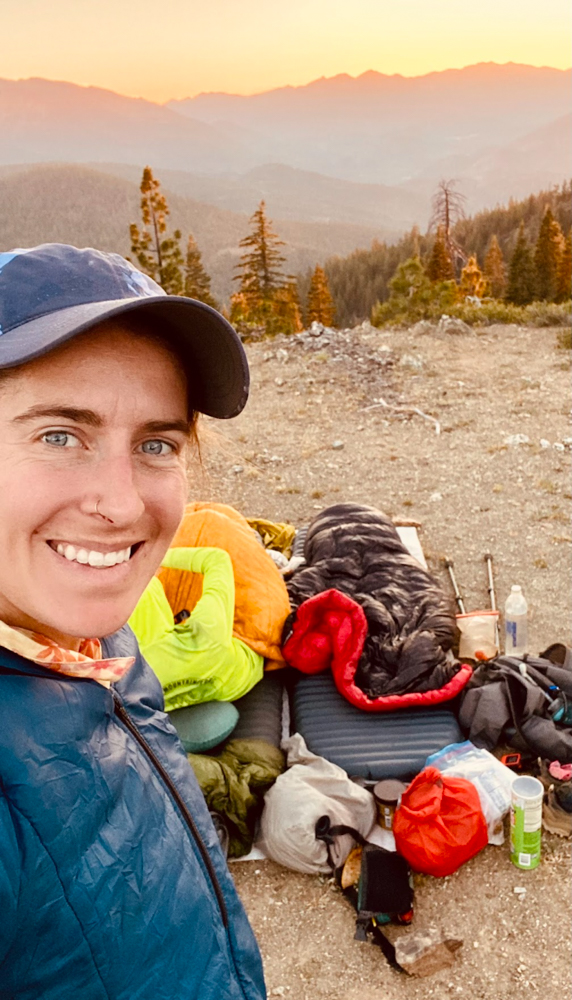 Performance
Boy did we put these pads through the wringer! For almost every night for four months straight, the Uberlite laid between us and the Southern California desert floor, rocky terrain in the High Sierras, rooted forest through Oregon and pine-needle covered ground in Washington. Night after night, we were provided with comfort and a great night of sleep. And best of all, weighing in at only 8.8 oz for the regular size, we cut some serious ounces which is crucial when everything you own is on your back for months on end.
One of the factors that contributed to our success with the UberLite Pad is a thin 1/8th inch piece of EVA foam that is cut to torso length. While this extra foam serves as our sit-pads and back panel to our packs, it also works great to have underneath the sleeping pad to provide some extra durability and keep the pad from moving around on the tent floor.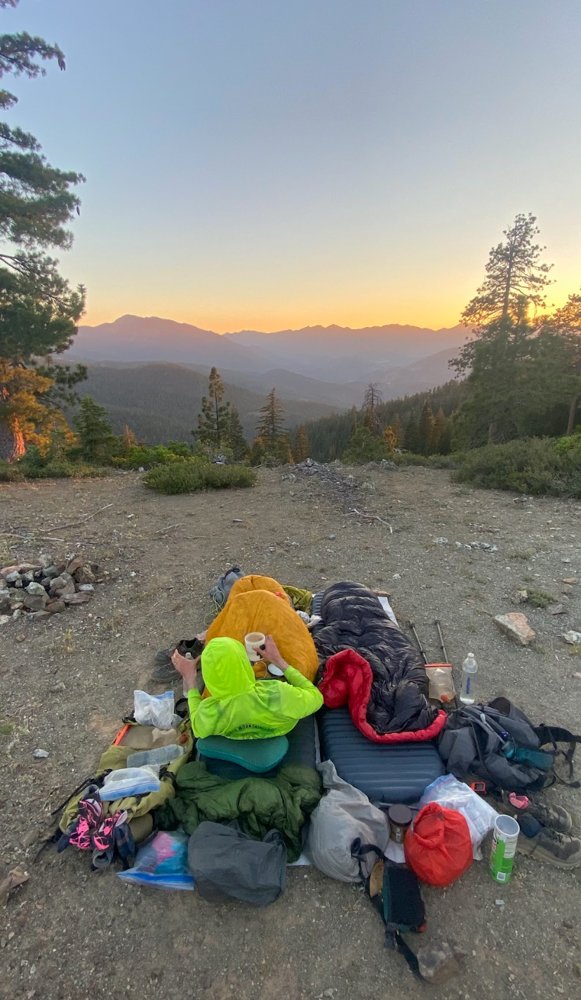 It is worth noting that towards the end of our journey, the Uberlite pad would be slightly deflated upon waking up. Not so much that we were lying on the forest floor, but enough that sitting up would result in our butts touching the ground. This wasn't a deal breaker for us, as we put a LOT of demand on the pad, and we still found ourselves waking up well rested.
What sets this product apart
With an R-value of 2.3, this ultralight sleeping pad is an excellent choice for all of those summer trips into the backcountry. In addition, unlike the slightly warmer Thermarest NeoAir XLite, this pad doesn't have nearly as much of a "crinkle" when rolling over it, which will delight you and anyone sleeping in close proximity. And this isn't the only improvement in regards to addressing sound issues. Now with the new WingLock Valve, deflating the pad is quick and easy, rather than having a prolonged hissing sound to awaken surrounding hikers. When inflating the pad, you will also find that the WingLock Valve has a quicker fill rate which can be bolstered with the included Pump Sack, which my wife also used as a pillow stuff sack overnight!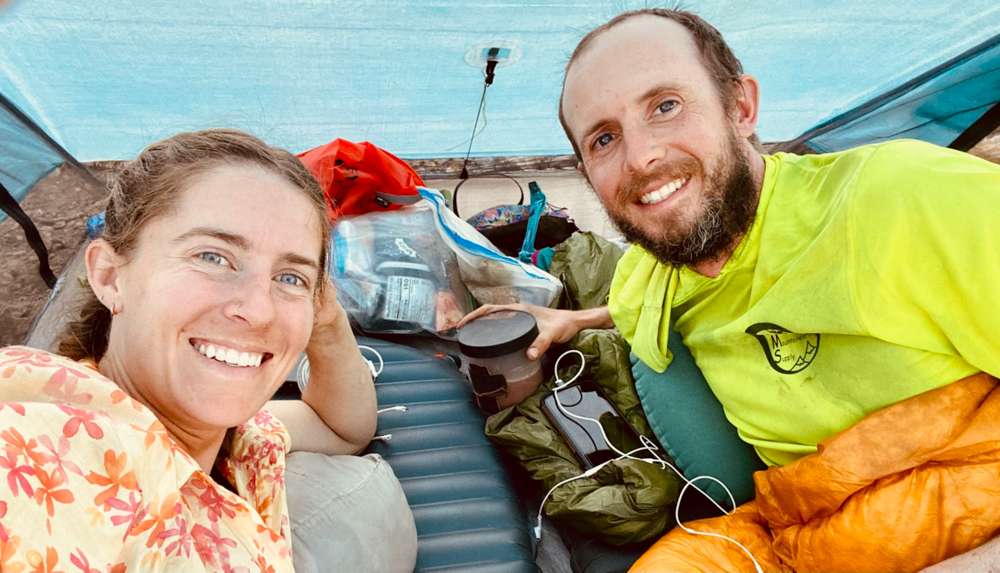 Who is this product for
This sleeping pad is perfect for any of those outdoor gram weenies out there who are looking to reduce their pack weight without reducing your quality of sleep. Plus, if you're a sleeper who transitions from back, to stomach, to side throughout the night, you can rest easy knowing that the UberLite will work for you!
Friendliness to the Earth
Knowing that the pad is made right here in the USA definitely provides some piece of mind when it comes to environmental friendliness. This means not having to rely on extra pollutants that are associated with international transportation and shipping. Not only this, their Seattle factory also boasts an impressive 97.5% of their energy coming from renewable sources!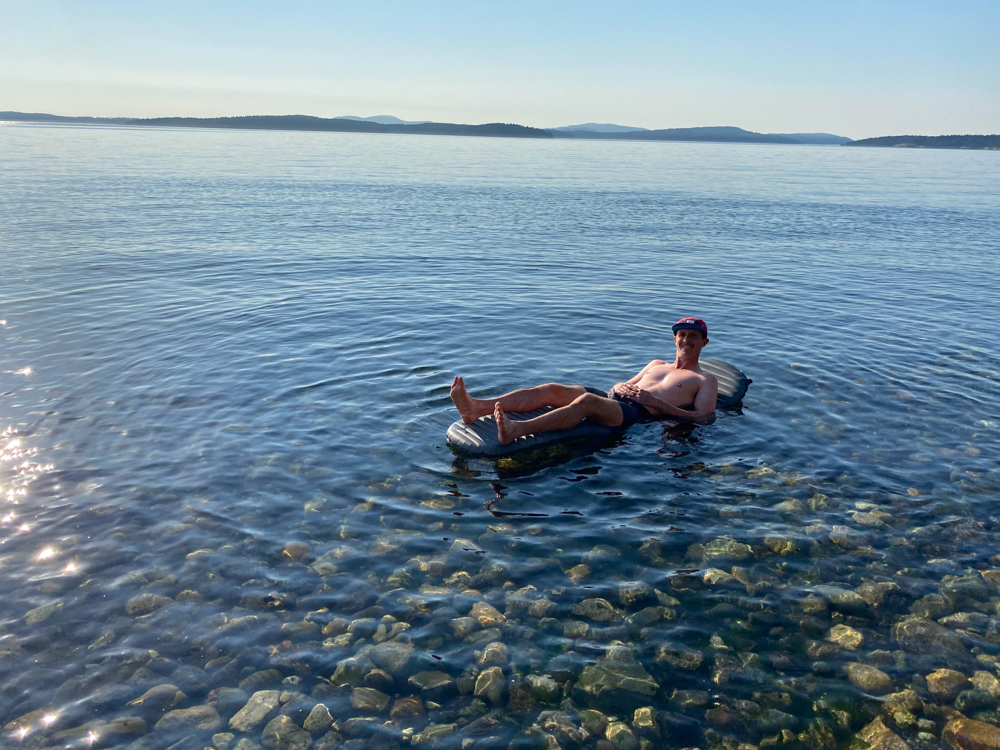 The Final Word
Overall, you can consider me impressed! If you're looking to cut those ounces for your next backcountry endeavor, but you can't sacrifice a comfortable night of sleep, definitely look towards the Thermarest NeoAir UberLite Sleeping Pad. While you will want to be mindful of the more delicate fabric, this slight drawback is worth it. With a weight of only 8.8 oz, an R-Value of 2.3 and a thickness of 2.5 inches, the UberLite will deliver!
Shop the Thermarest NeoAir UberLite on Outdoor Prolink. Not a member? Apply today!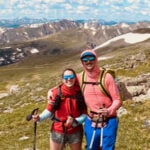 Tim is thru-hiking the Pacific Crest Trail with his wife Vee. When he's not hiking, he's likely eating or sleeping, but off the trail you can find him running through the mountains, backcountry skiing or spectacularly failing at disc golf.