Your Local Retail Shop: Yawp Cyclery
Our Local Retail Shop Series highlights local gear shops and tells their stories. We chat with shop owners and staff to find out what makes their shop unique and how they serve their local communities.
Shop Name: Yawp Cyclery
Location: Wheat Ridge, Colorado
Owner: Levi Teal
If you're seeking a bike shop that perfectly blends passion, expertise, and a genuine love for all things cycling, you're in for an absolute treat. Today, we're thrilled to shine a spotlight on Yawp Cyclery, a hidden gem nestled in Wheat Ridge, CO.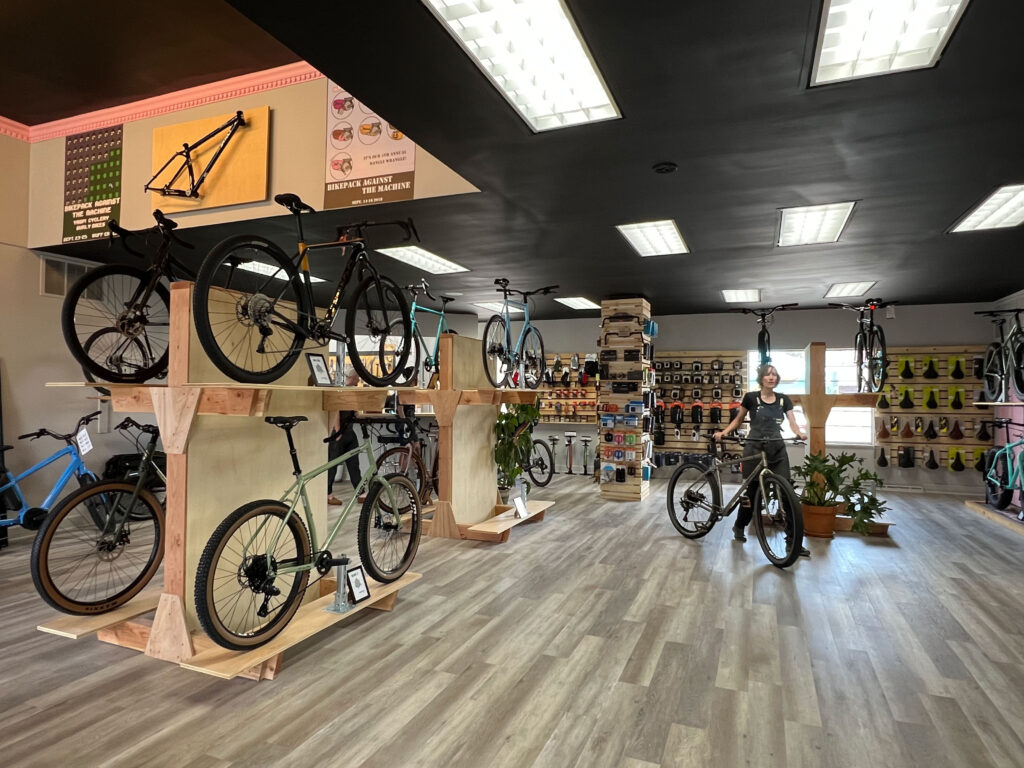 What's the story behind Yawp Cyclery?
I had a few goals when I opened Yawp in 2014. I wanted to sell Surly bikes because I believed in that brand's core values, I wanted to offer top-notch service, and I wanted to focus on inclusivity and community. Cycling is often presented as exclusive; new riders often think they need special shoes, padded shorts, and racing equipment to ride, and are surprised to learn that many of us who ride our bikes every day wear street clothes and ride steel bikes. Having been a newbie in bike shops myself, I wanted a place where newbies didn't need to feel nervous about using the wrong term or for not having expensive or tech-y gear. Beyond that, there are a lot of communities that are underrepresented in cycling, and we've heard from customers of ours who are from those communities that they are ignored in some other shops. It seems cliché to say, and it's a shame that it needs to be said, but we want to see everyone loving their bikes, regardless of their size, shape, color, and etc. Before the pandemic, we offered a lot of group rides and events in order to welcome people in, and we're looking forward to adding those things back into our schedule.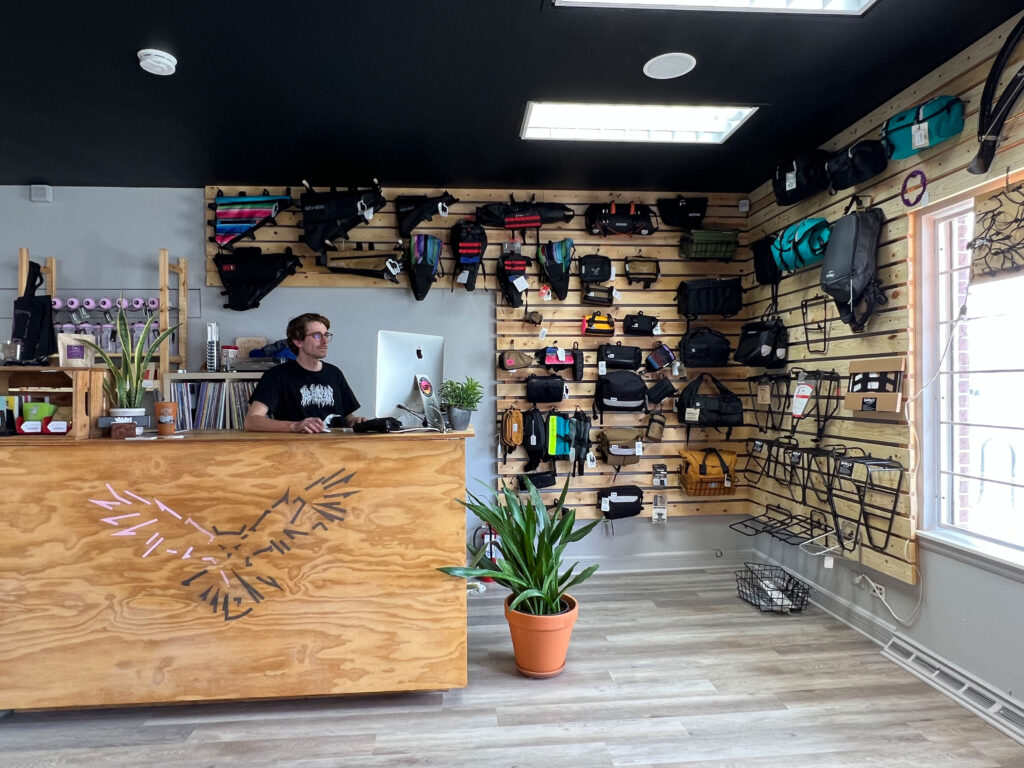 What got you started in the outdoor industry?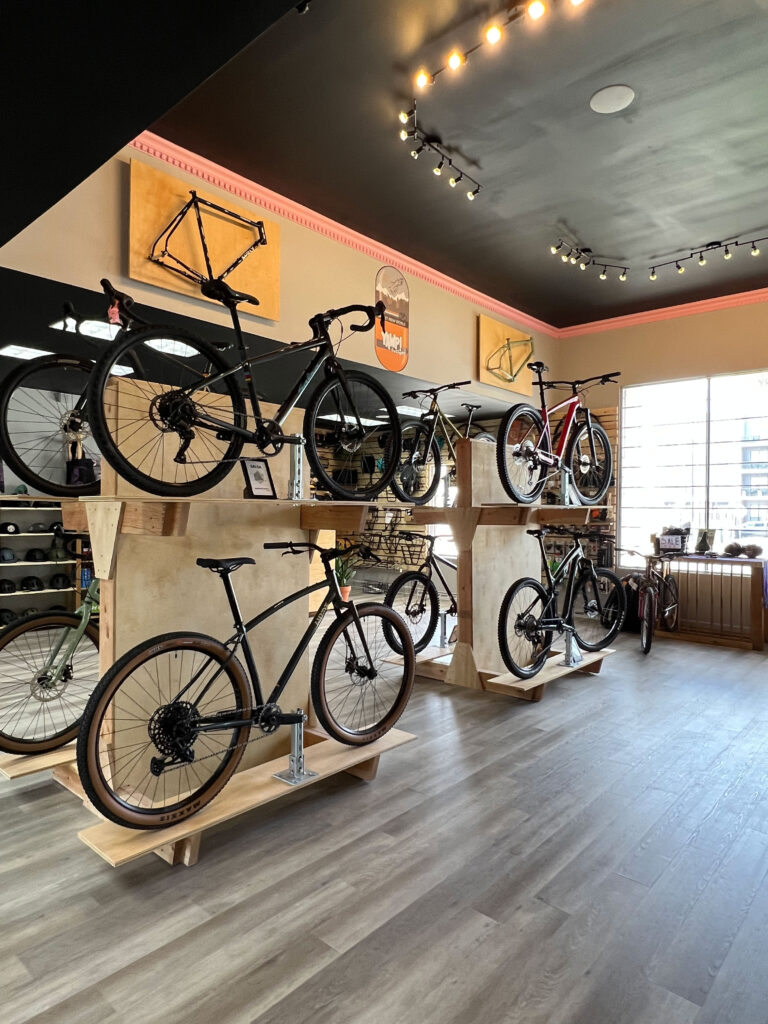 I was working at a bookstore as I finished up grad school, and was riding the bus twice a day to get to work. I didn't enjoy my commute at all. My wife collected contributions from my family and hers and for my birthday bought me an inexpensive bike. I started riding to work, and my commute quickly became the best part of my day. I quit the bookstore and spent three years walking dogs part-time so I could ride all over the city every day, and working in a bike shop part-time. After that, it's been bike shops all the time.
What sets your shop apart?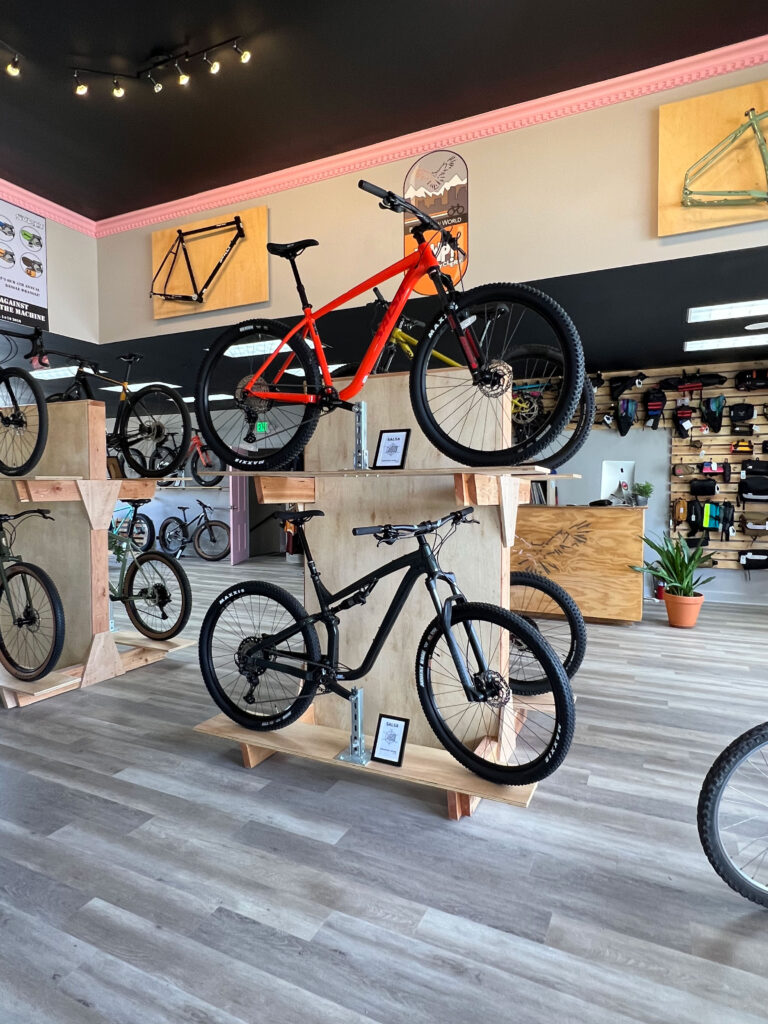 Our mission from the beginning was to be very involved with the Surly brand, and we're now one of the largest Surly dealers in the country. This makes us unique in a few ways. Most of the bikes on our sales floor–be they for commuting, mountain biking, bikepacking, touring, or gravel riding–are steel. We also carry Wilde and Fairdale, two other brands that make a lot of steel bikes. Salsa rounds out our offerings with everything from full suspension mountain bikes to carbon adventure bikes (though every bike is an adventure bike). Because steel bikes are so great for bikepacking, touring, and long all-day rides, we have a lot of gear for that kind of riding.
We host a lot of events throughout the year, from chili cook-offs to our 125-mile Brevet New World in April. We have casual rides on Thursdays throughout the summer, and a 65-mile Climb & Punishment mountain biking event in October. We also host Adventures Labs during the winter.
How can we (Outdoor Prolink + people of the outdoor industry) best support your gear shop and other gear shops?
Spread the word about the culture and value of small shops that are staffed with knowledgeable, experienced, passionate people.
---
Do you own a local gear shop and want to be featured on Dirtbag Dreams? Shoot an email over to kelly.knau[email protected] so we can spotlight your awesome shop!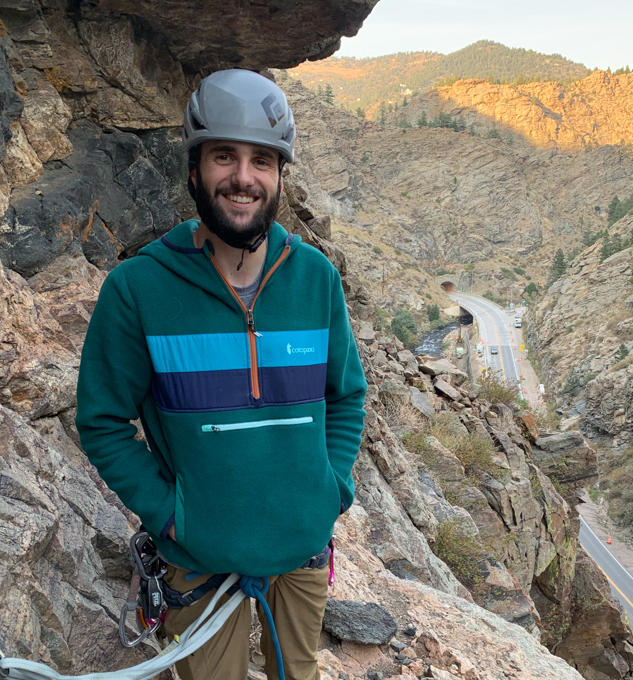 Andrew Brookens is a native Michigander who now lives and works in Denver, Colorado for Outdoor Prolink on the marketing team. When he's not at work, he's obsessively exploring the west for climbing of all styles. He's equally psyched to get after some skiing, backpacking, and trail running as well! He believes that strong coffee and long days out in the mountains with friends are the key to a happy life. Follow him on instagram @brookensandrew.