11 Outdoor Brands Making an Environmental Difference
The cotton t-shirt; by far the most comfortable thing I could throw on in the morning. But did you know that it takes 2,700 liters of water to make just one cotton t-shirt? It blows my mind to think that such a simple garment requires that amount of resources to create. This gets me thinking about the environmental impact of other clothing I own, especially the large stash of outdoor gear and garments that I love.
It's clear that the process of creating products has an environmental toll. And, I think we all know that gear companies aren't going to stop producing and outdoor enthusiasts aren't going to stop buying. But, how can brands do better to curb or offset this environmental impact? Well, Outdoor Industry Association (OIA) is on a mission to help companies take action and make some strides in this direction. In 2020, OIA created the Climate Action Corps, the outdoor "industry's largest and boldest collaborative effort to take action on climate change and to demonstrate collective, measurable and meaningful carbon reductions by 2030." So far, almost 100 companies, which represent more than $20 billion in annual sales revenue, have joined OIA's cause.
It's a good thing too, because in a 2020 survey, 46% of consumers from the US & UK said they want companies they purchase from to be eco-friendly. It's awesome to see consumers become aware of their impact on the environment and buy more strategically, because we are right there with you!
And because of this, we want to showcase some outdoor brands who are putting the environment first and implementing eco-friendly practices in packaging, producing and distributing their gear. Every step forward is a step in the right direction!
Rab is a climate neutral company and is working to be net zero by 2030. The company, known for amazing down products, also uses 100% recycled down from post-consumer down waste to help reduce their environmental impact. They work with P.U.R.E.® to reclaim down from items like duvets and pillows which are then sterilized and repurposed to create an entirely new down item. Rab also uses other recycled fabrics and are aiming to reduce their impact by 25% by the end of 2022.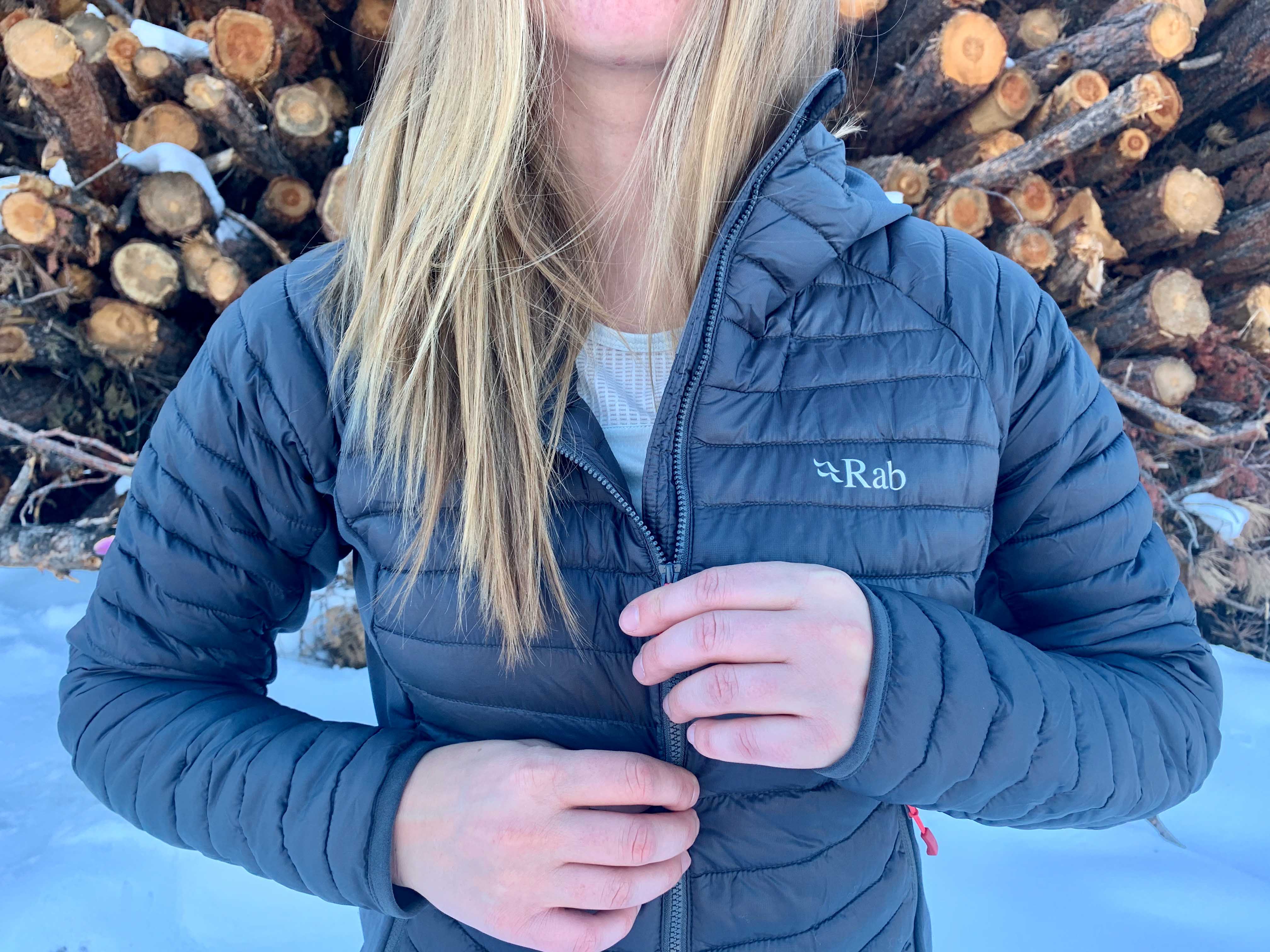 Big Agnes implements a handful of different eco-friendly practices when creating their camping gear. The Steamboat Springs-based company uses solution-dyed fabrics on select tent bodies and fly fabrics to drastically reduce water and energy consumption during manufacturing. Back in 2008, they also launched their Re-Routt™ collection, which uses recycled fabrics, fills and hardware and/or environmentally sensitive manufacturing practices.
During the month of April, Zeal Optics is partnering with Plastic Ocean International to clean 1,000 square feet of coastline for a year for every sunglass, goggle or accessory lens purchased. Zeal also partners with an awesome group of environmental organizations including National Forest Foundation, Protect Our Winters, and the dZi Foundation.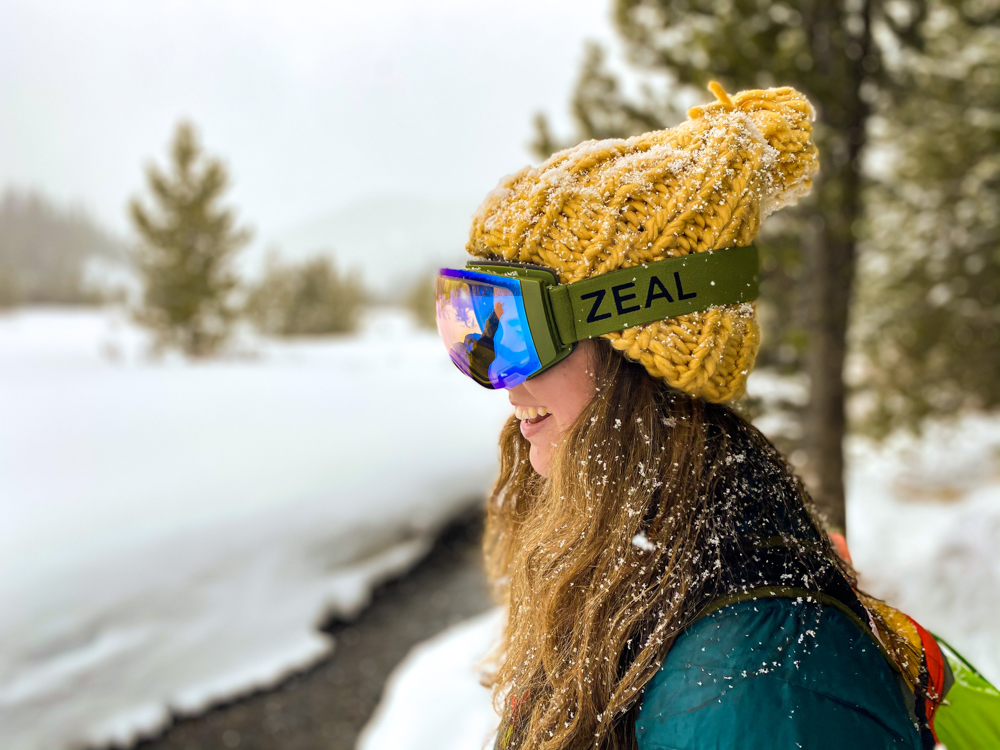 Hikers Brew was created by Zach Pecha and Addy Serum with sustainability in mind. First and foremost, they use compostable packaging for their coffee grinds which you can add to your compost pile at home or compost with your local trash collection service (if they offer composting!). Hikers Brew also partners with One Tree Planted to plant one tree for every order that comes through their website. Lastly, they offer the option of Carbon Neutral Shipping to offset the carbon produced in shipping their orders!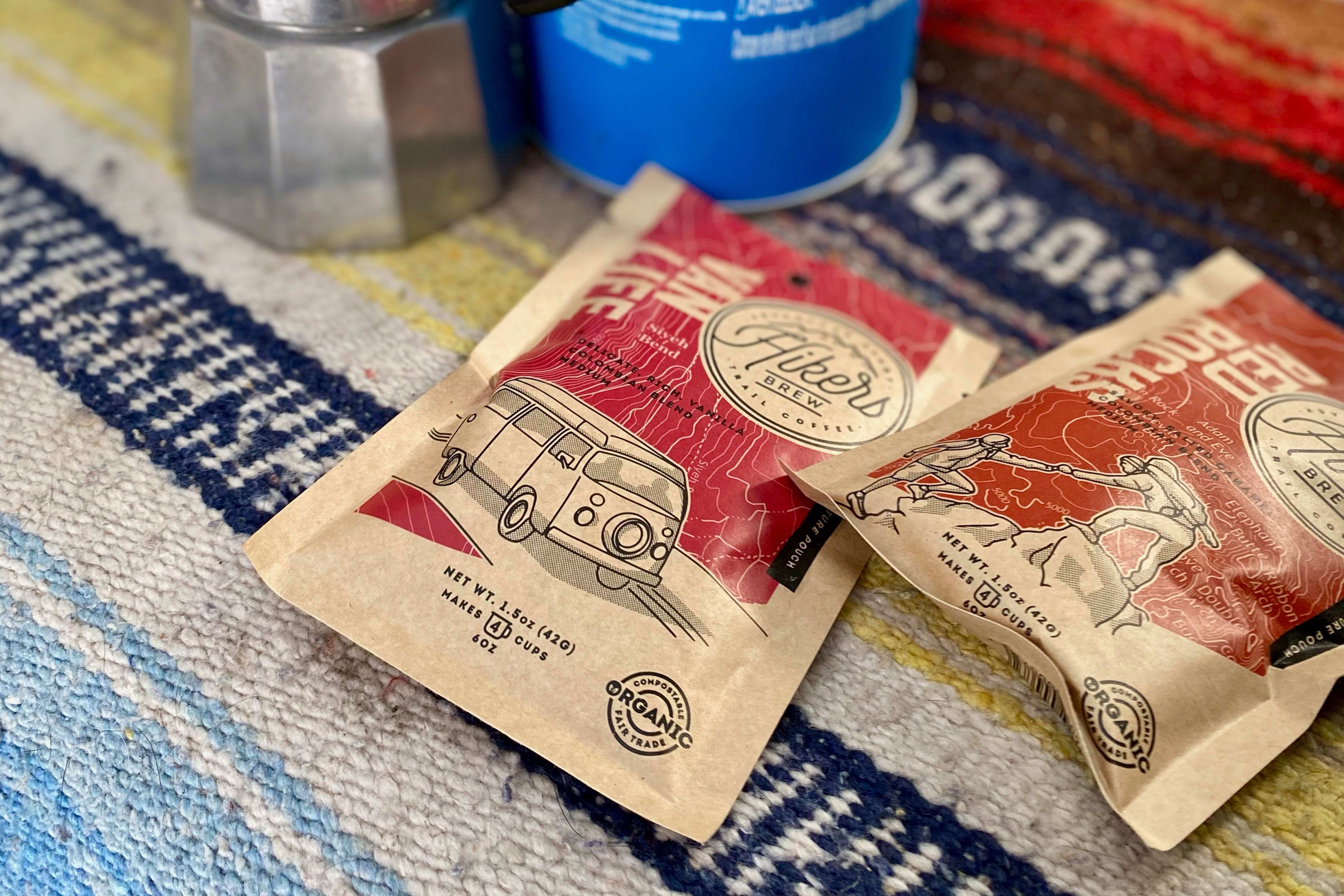 Edelrid's environmental statement states that, "as an environmentally-friendly company, we want to reduce resource consumption and emissions in order to ensure sustainable corporate development." The climbing company has been working to reduce their environmental impacts since 2009 when they became a Bluesign® system partner and the first climbing company to produce ropes according to the Bluesign® system. Edelrid implements eco-friendly measures across materials, production processes and sourcing. All of Edelrid's environmentally-friendly products are labelled #ClimbGreen, meaning they are manufactured using sustainable materials or are extremely durable. Edelrid is also a member of the European Outdoor Conservation Associate (EOCA) and produced the world's first ropes with a PFC-free coating, Eco Dry.
Through their campaign, One More Tree, Oboz Footwear plants a tree for every pair of Oboz sold. They started this way back in 2007 with the first pair of shoes they sold. Since then, they have planted over 2.5 million trees in partnership with their tree-planning partner, Trees for the Future. The Bozeman-based company also carbon-offsets their shoe shipments with the help of the Booneville Environmental Foundation (BEF). And last but not least, 100% of Oboz's office energy comes from wind, solar and biomass through the E+ Green Power Partnership.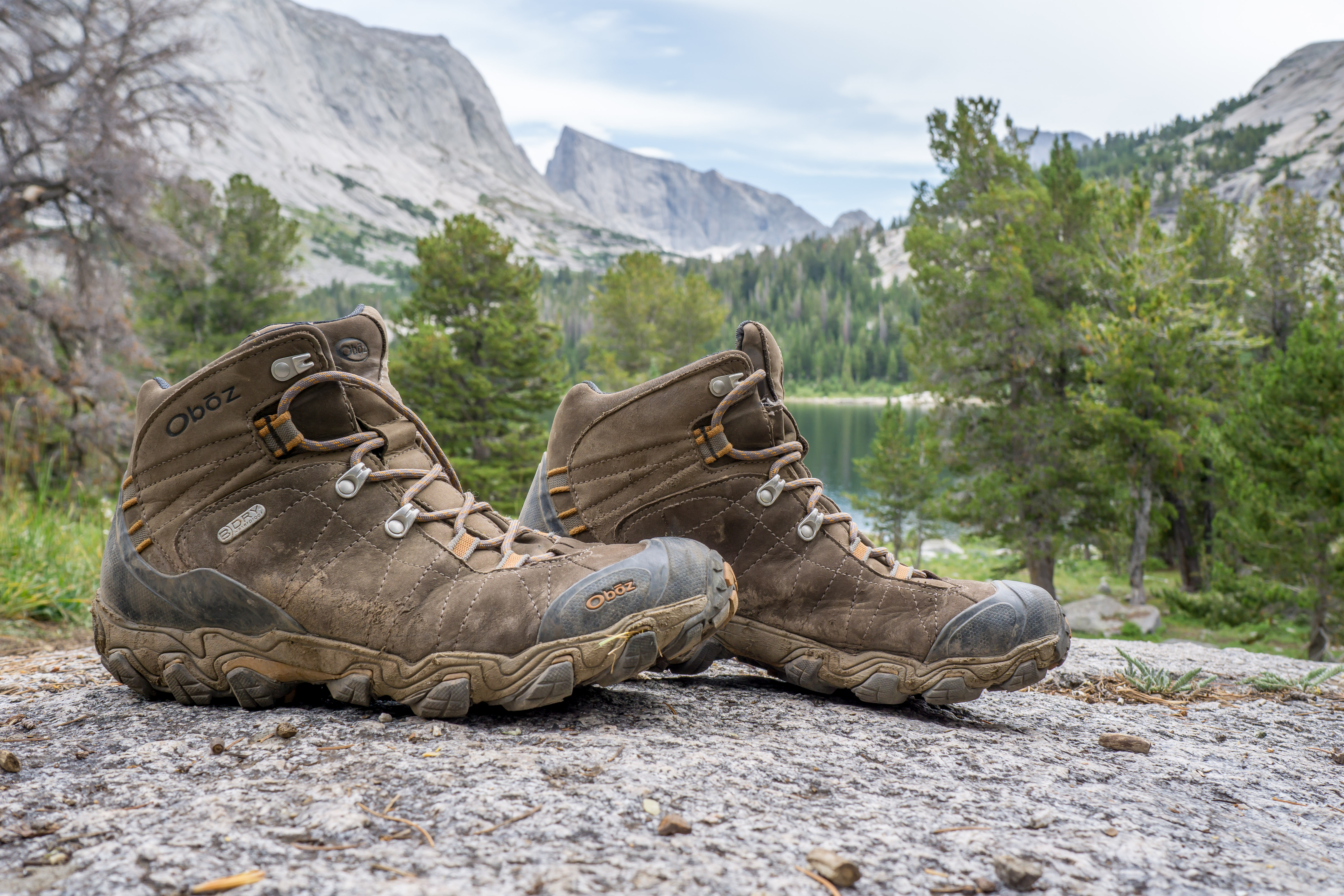 Cotopaxi's motto, "Do Good," not only applies to their environmental practices, but to almost every aspect of their company. The organization has a B Corp Certification which means the company focuses on using the power of business as a force for social, environmental and economic good. Cotopaxi uses sustainable practices among their clothing and gear, like using recycled scraps and eco-friendly materials in their designs to reduce waste. In addition, the company puts a portion of their profits towards nonprofit foundations and environmental initiatives.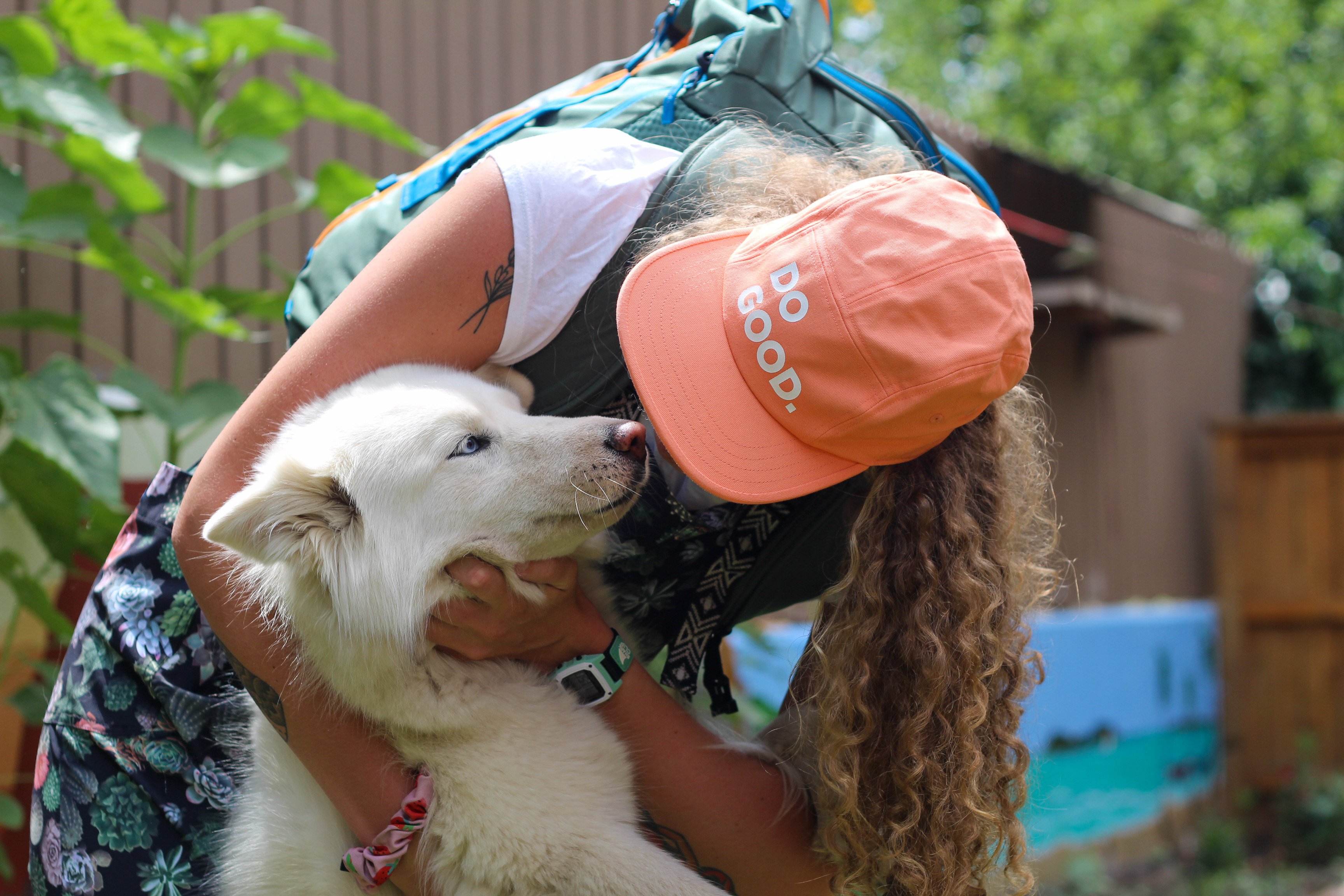 Sherpa Adventure Gear continually strives to use materials and processes to lessen their impact on the planet. Additionally, the company supports the people of Nepal through steady employment, quality working conditions and educational opportunities for future Nepali generations. Sherpa uses sustainable concepts for 35% of their products, 30% of their textiles are Oeko-Tex Certified and 22% of their fabrics are Bluesign® approved.
La Sportiva is a Bluesign® member which assures sustainable supply chain and manufacturing processes for apparel textiles. Two of their climbing shoes (Mythos Eco and Cobra Eco) are sustainably manufactured with "biodegradable leather uppers, recycled nylon components and [La Sportiva's] exclusive Eco-rubber, which diverts waste rubber back into usable material." The La Sportiva Team also dedicates time every year to conservation volunteer efforts, the factory uses 100% renewable energy and they partner with a handful of environmental-focused organizations.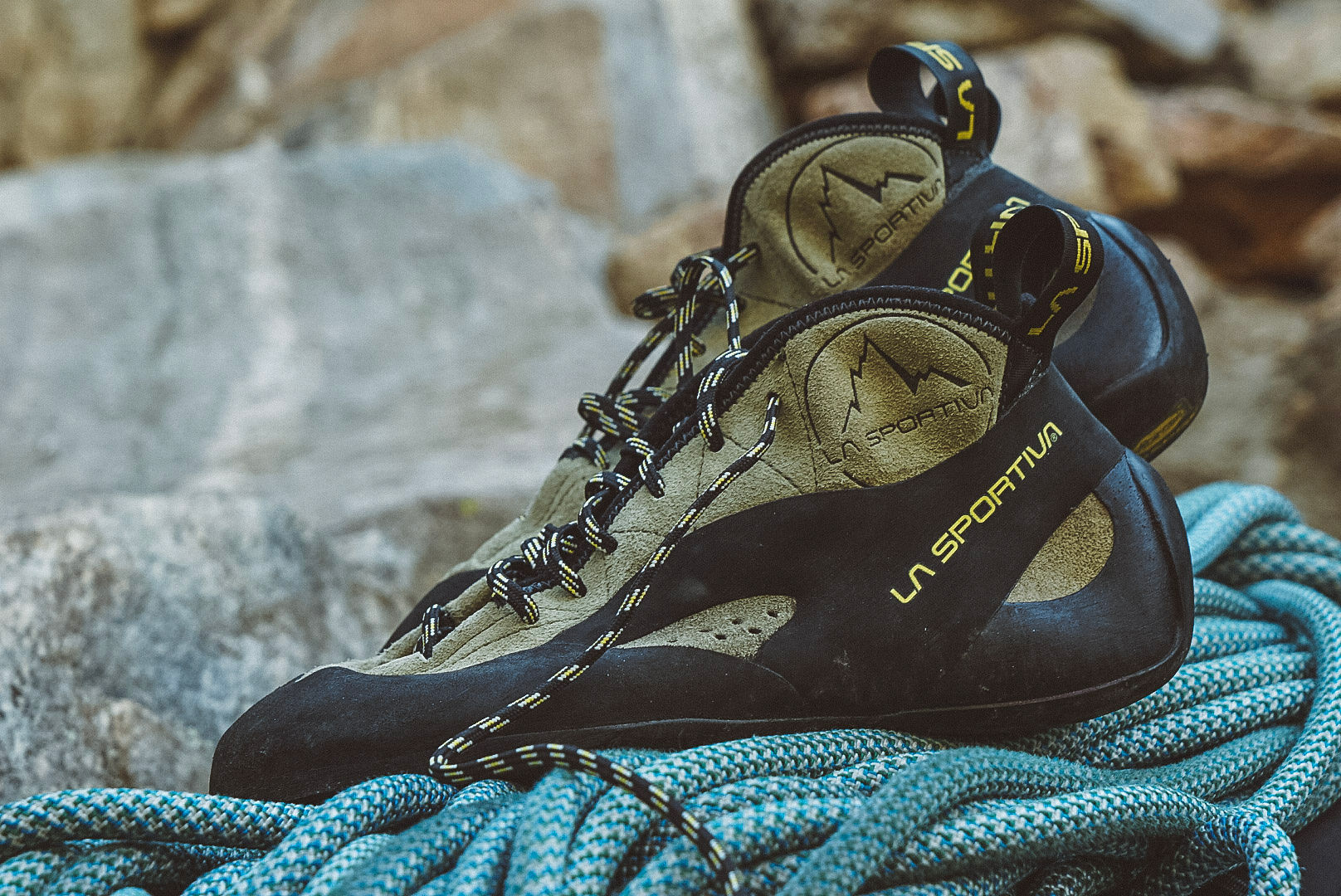 Scarpa believes in continuously increasing their focus on sustainability efforts and have made some great strides in recent years. The company's North America offices are powered by wind energy via the Green-e Energy Program and their Italy offices operate on 100% Green Power. Additionally, the company uses eco-friendly resources and processes to produce their products. In 2020, they had a total of 34 planet-friendly products (21% of the footwear offering) and 64 vegan products (40% of their footwear offering). Lastly, Scarpa is in the process of obtaining B Corp Certification.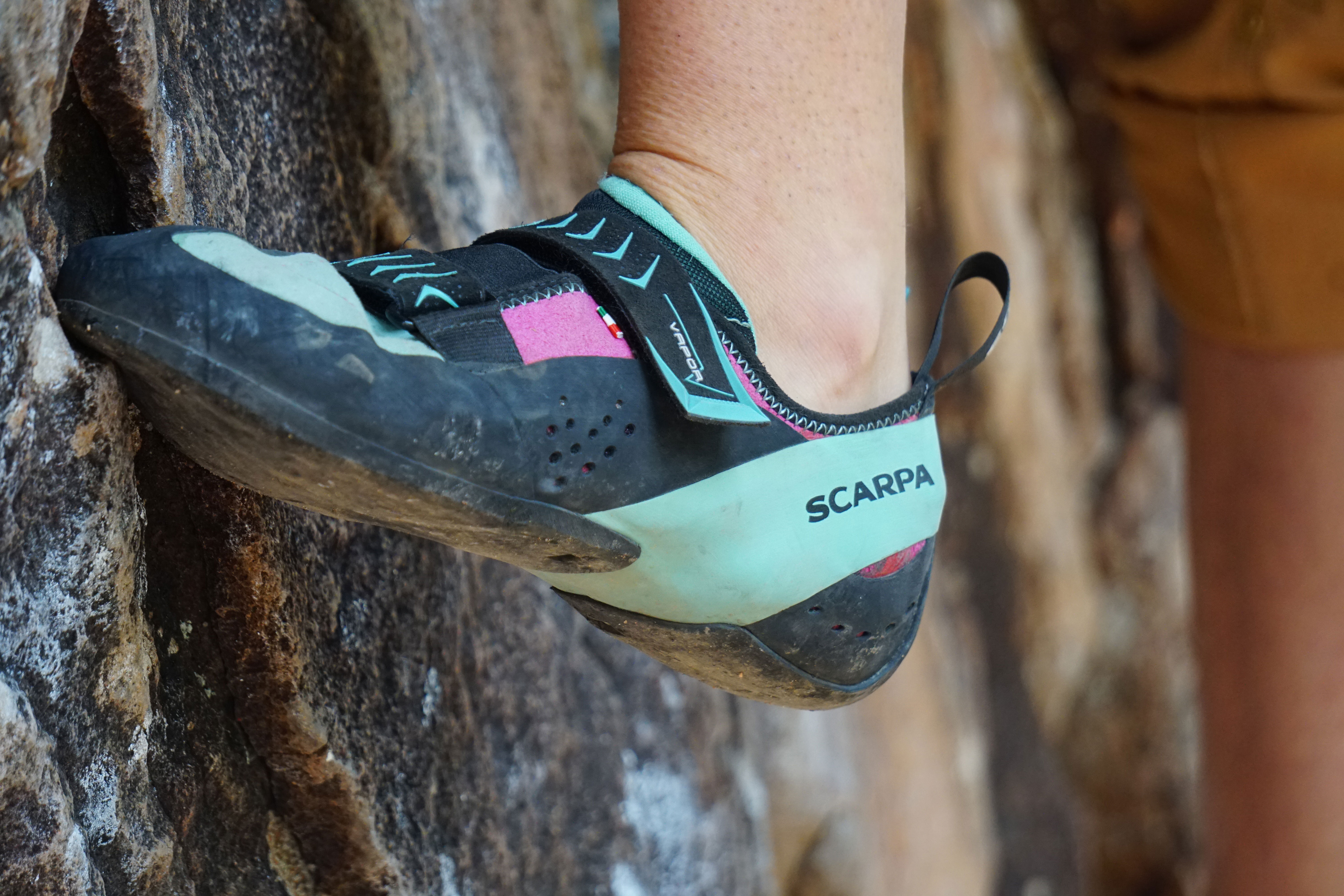 Another awesome way to help our environment is by purchasing used gear and giving products a second life. Arcteryx has an awesome program where they buy back and sell used gear that's in good condition (after giving it a good clean!). Since their gear is created with quality and longevity in mind, this program really makes sense for the company. On their website they state that they designed this program because this type of marketplace "reduces [their] impact on the planet by keeping good product out of the landfill and moves [them] closer toward a circular economy."
---
And that's a wrap! We are so honored to work with these amazing brands that are putting time, effort and money towards making less negative environmental impact. As you head into your next gear-buying decision, we hope you consider the brand and what sustainable practices they implement to help our environment. We know it's hard to pick the most eco-friendly products all the time, but having it top of mind is a good step in the right direction!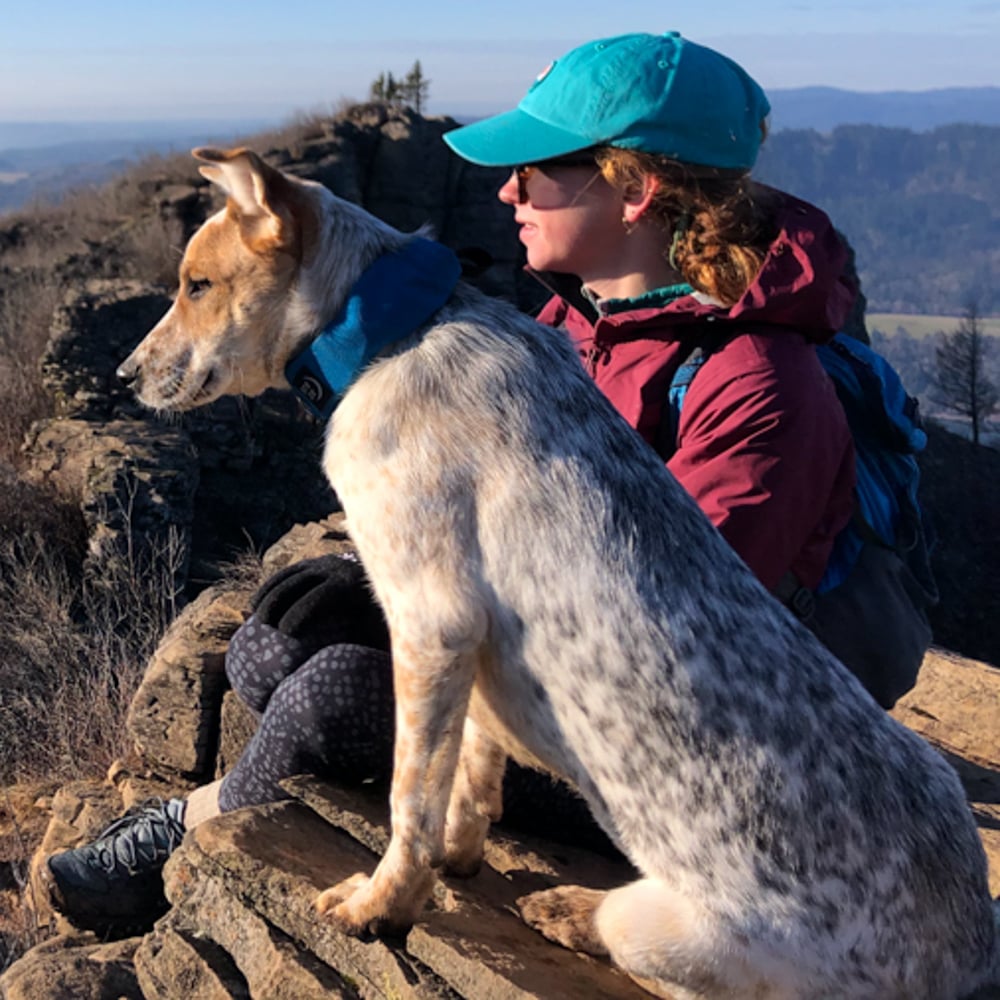 Kelly Knauf leads the marketing team at Outdoor Prolink. She is a mountain lover, outdoor enthusiast, and professional snack packer. By day she answers emails and writes content, by night she's plotting her next camping trip or snowboarding adventure.